Congratulations
Last Friday, we held a graduation celebration for our Grade 12 learners and their parents as they reached the end of the time at Mukwashi Trust School.
Many of them have been learning at Mukwashi for over ten years, and those who started in the Early Years have been here fifteen years: it's time for them to take the next big step forward into work or further education.
Each learner was presented with a 'certificate of completion' which will be their passport to employment, and some also received a 'statement of excellence'. All will sit their national Grade 12 examinations later this month, and those who do well will be able to move on to university – if they can find a sponsor.
Here are our Grade 12 graduates with their teachers.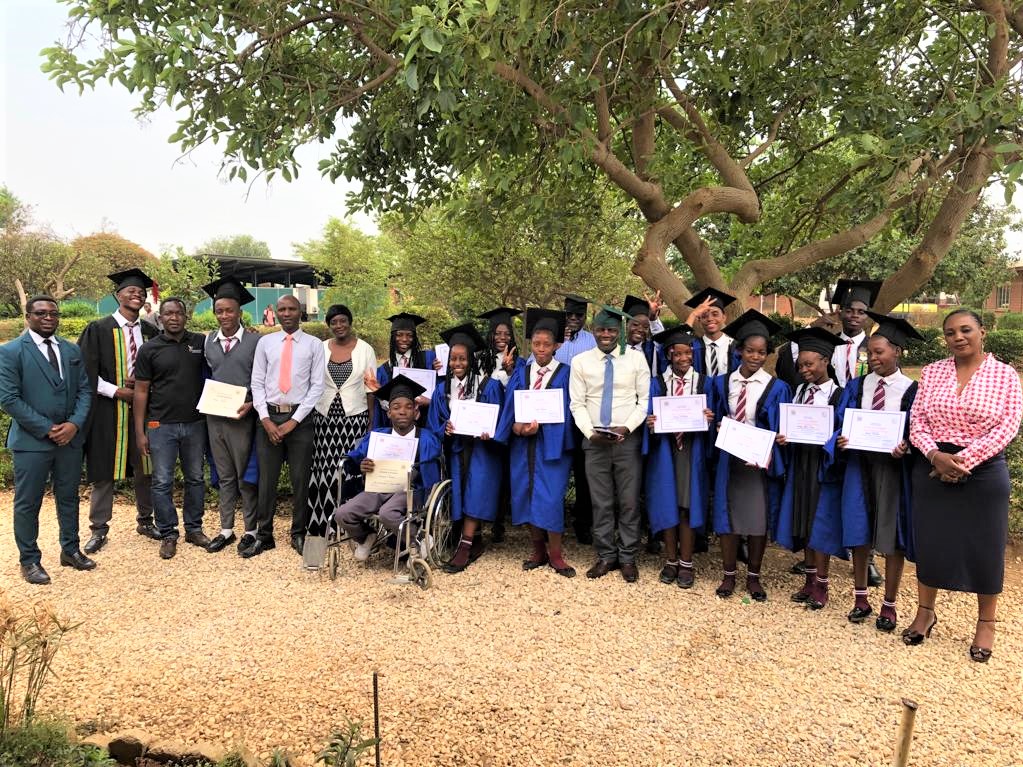 And with their proud parents, who also joined us for a celebration meal.